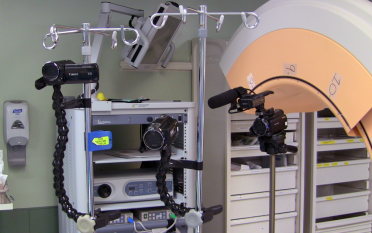 Acquiring Video Content
We Record it:

Our fully-equipped professional film crews travel to any desired location, providing a full turn-key solution. We produce recorded video, edit, and deliver a finished product.

Medical Device/Hospitals:

In Hospital environments, team members are credentialed and keep current documentation on-hand to comply with hospital vendor management systems. Our equipment is non-intrusive, compact, and battery operated so cables and wires are kept to a minimum. Using flex-arm clamps, our lightweight 1080HD cameras mount to existing overhead monitors and equipment easily. We also deploy an overhead boom with remotely controlled POV HD cameras providing key overhead angles maintaining distance outside of the sterile field. We use state of the art video equipment capable of recording video and still images from virtually any medical video device including endoscopes, surgical cameras, ultrasounds, C-Arms, etc.

All Other Verticals including Nutritional Services and Corporate Health Wellness:

Our camera teams are proficient in all other verticals of business. Our compact, non-intrusive camera equipment is ideal for recording small-scale events such as cooking videos, product demos, training procedures, etc. We also have the capability to record large-scale events with full production teams utilizing high-end commercial grade cameras.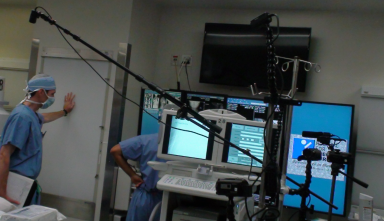 You Record it:

Our customers have the option to record their own training procedures, product demos, cooking videos, etc. We provide recommended camera packages, video shooting instruction, and camera set-up training. When recording is completed, you simply send Med World Live your video footage. The options to submit footage include mailing SD cards, hard drives or via secured internet transfer sites. Our technology team edits, syncs and delivers a final product.