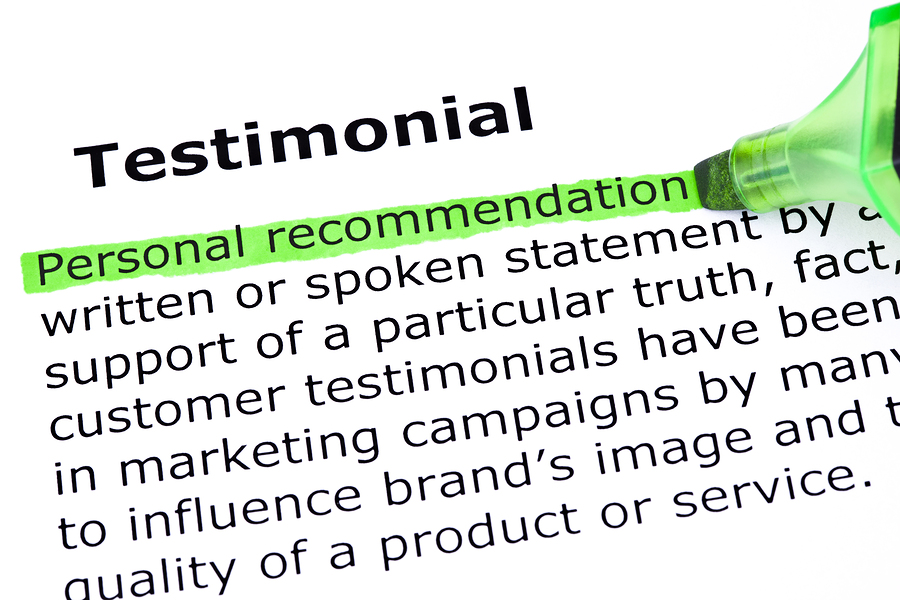 "I had the chance to work with a first time implanter today. He came in prior to the case and wanted to discuss the procedure in more detail. I gave him the option of what would be the most beneficial way to address his concerns. I offered power point slides, demos, and a Med World Live video. Due to limited time, he asked to verbally walk through the case and do some hands on training with the demos. All went just fine and off we headed to the Cath lab. At this point the patient was not completely prepped and the Dr. asked how long are those videos? I had the procedure video all teed up and ready to go. He loved it! We stopped at multiple times to discuss a few options and pitfalls to avoid. The case went awesome! This is a great resource to be utilized."

Cardiovascular Sales Representative

---
"I just wanted to let you know I used the Med World Live portal today to in-service a physician that is getting ready to start implanting. He was impressed with the implant video and found it extremely helpful to see "live" what to expect."
Cardiovascular Sales Representative
---
"Med World Live is a great partner! I have had the opportunity to work with various members of their team, and they have been nothing but responsive, helpful and highly professional. The project we launched was multi-faceted and very complex. It was unique in that it had a surgical component, along with key stakeholder interview segments that contributed to a multi-disciplinary approach, for managing challenging Heart Failure patients. This model is helping to educate Heart Failure clinicians on a new, innovative, exciting and impactful technology.
The Med World Live team is great to work with, and the technology provides a high tech, valuable learning experience with the interactive state of the art video platform, and virtual OR environment. I look forward to working with them on our global initiatives moving forward."
Feedback from our customers:
"I had a meeting with one of my Drs., and sat down to review the app with him. He has been wanting to see a decent implant video and as soon as I opened this one up he was completely absorbed in it. He stated that he believes this is the best procedural video that he has seen."
"The videos have been perfect for aiding in discussions during one on one talks! The clips seem to flow well and the commentary has proven quite powerful."
Kim Eggen
Sr. Manager, Professional Education, Heart Failure
St. Jude Medical S.C., Inc.
---
"I have been working on a large prospective surgeon who averages 200 totals per year. Due to his workload he has no extra time to meet, but he agreed to watch one of the live procedures performed by Dr. Kevin Setter in his office during clinic. While watching the video, he was so impressed that he asked one of his partners and his PA to watch it as well. Afterwards, he was more open than ever before and because of the video he specifically asked when we could setup a cadaver and then he would schedule cases with us.
The ease of access for these resources that the MedWorldLive Offline (hardset) app provides enabled this relationship to transition into a productive, revenue generating opportunity. I look forward to using it much more in the near future!"
Josh Harbuck
Territory Manager
K&K Consulting, Lima USA
---
"I wanted to let you know how pleased I have been with all my experiences in working with Med World Live. We made the commitment to work with Med World Live for training and educational opportunities for surgeons, surgical support staff and our internal teams. The possibilities of this powerful online training platform are limitless and we plan to expand into other Med World Live capabilities such as live training in the future. Being able to provide this type of training on demand with the interactive and multiple views coupled by the related documents and videos, is parallel to none. The technology is invaluable, flexible and a value add to our current education and training programs for all of our target audiences. Our sales reps are excited to have these videos on their tablets and phones as a sales tool. Working with the entire Med World Live team has exceeded my expectations as you have walked us through each step with professionalism and patience offering support on every level. The team has gone above and beyond to bring value to what we are trying to accomplish and are truly authentic in their communication and actions. Thank you for all you have done and we look forward to a continued relationship."
Susan Davis
Manager of US Training and Education
Lima USA

---
"Our project required shooting simulated procedures in real hospital environments. To accomplish this, it was important to make best use of the space and personnel available to us, and to be forward-thinking in how the individual shots would be utilized in the finished environment.
During the shoots, the Med World Live team was very helpful in thinking through the setup and shooting of each procedure. Their flexibility was essential in making sure that we were able to fit our shooting around the busy and changing schedules of the doctors who were assisting us with the demonstrations. They were able to successfully work with the doctors to understand how the procedures would be performed, and set the shots to best capture the key elements of the procedures.
Our post-production editing also required having expert doctors review the video drafts for content and accuracy of the information presented. Throughout, the MWL team remained flexible and efficient, taking change requests in stride and turning around revisions quickly. This allowed us to meet the quality needs of our experts while producing an engaging and visually appealing video."
Peter Lynch
Digital Solutions Editor
American Academy of Pediatrics

---
"When developing technique guides or videos, it is of the utmost importance to understand your audience. I like to reverse engineer any video that we put into the field. How and when it will be used is crucial to understand how it should be shot. Communicating with the administration & OR staff is as important as the surgeon doing the procedure.
Preparation: It is crucial that the OR/Facility Staff understand how and when the Med World Live platform will be used. OR directors tend to get very concerned about video cameras in the OR. They need to be sure that that above all else, the patient's safety and privacy are protected. I am very methodical about educating the staff and the administration that this is first and foremost an educational tool. It is used to show others what "good" practices and techniques look like.
Execution: When setting up the OR theater, I ask the OR team to stand where they will be most effective to the patient and set up around them. If you go in too early and set up the cameras, chances are you will need to move them. I look for angles that I think will look good within the MWL platform and will be most beneficial to the customers and sales reps. I focus on a wide shot (capturing the scrub back table), the surgeons hands and fluoroscopic images. Because I use the platform to educate a wide audience, I try to focus my shots on the pearls of the procedure. At times, what happens on the back table is what makes a great case go smoothly. Physicians appreciate OR Team training.
Deployment: When deploying the MWL platform, we launch it as we would any other product. Our sales teams need to know the value of this educational tool and how it can help them in the field. We use the MWL platform to pre-train customers so they are better prepared in cadaveric labs. It allows us to spend less time on the basics and more time on crucial technique pearls. The platform also works great to fill in the gap between training and the first case, in-servicing OR Teams and educating new sales reps. Our sales reps will view the techniques prior to cases to ensure they are prepared for various scenarios MIS surgery can present."
Jason Cochran
Sr. Manager, Professional Education.
Benvenue Medical

---
"In today's technologically advanced world, product demonstrations should be in a controlled environment. In my opinion, it would make economic sense to demo a product one time with the foremost subject matter expert. Then utilizing Med World Live share the branded demo, arm the sales force and distribute the demonstration. Utilizing this resource will increase branded product reach to providers. It will also increase the frequency of product demonstration. In turn, the training savings will be immediate while simultaneously getting the product out in the subject matter expert's hands. This is the end goal which translates to efficiency and revenue."
Frank Newlands, M.D.
Medical Advisor
Med World Live, Inc.
---
"Working with Med World Live has been an absolute business pleasure. Their team is focused, efficient, professional, and adds value at every step of the process. From project scoping to concepting to implementation to revisions, their engagement produced a better product. Everyone on the TWIO Brand project team wishes more of our clients owned projects like Med World Live's team."
Josh Footer
Managing Partner
TWIO Brand

---
"The team at Med World Live has been incredible to work with and their multi-camera angle video platform is a game changer. Most recently, one of our top surgeons was able to review a procedure on an iPad hard set just minutes before going into the operating room. The interactive views, animations, related documents, etc., allowed the surgeon to find what he wanted to review quickly and enter the OR fully prepared and current. The flexibility of this technology allows physicians and staff in real world environments to access what they need in a timely manner. The Med World Live team goes above and beyond to create a useful and effective product without interrupting the customer's workflow."
Grady Davis
Marketing Director, Complex Spine and Orthopedics
Medtronic
---
"I had the pleasure of working with Med World Live on the production of a virtual surgeon training program. The filming crew from Med World Live was extremely professional throughout the filming of the procedure, making the surgeon and OR staff feel at ease. Post-filming, the team remained very responsive to my questions and concerns, working with me to ensure we had the final product we wanted. I would be happy to work with Med World Live again to develop virtual surgeon programs that help educate our customers."
Ammar Hasan
Senior LDRP Marketing/BD
Anterior & Motion Market
Medtronic Spine

---
"Working with Med World Live has been such a positive experience. Not only are they knowledgeable about market needs but they have been fantastic with introducing new avenues for reaching more customers, both domestically and internationally. The entire team at Med World Live is extremely helpful, responsive, and accommodating."
Lisa Garner
Visiting Surgeon Program
Medtronic
---
"Simulation training has become an integral part of medical training today. Med World Live enhances simulation by archiving and distributing institutions unique videos. The videos can be viewed both pre and post simulation training which will fortify the SIM experience beyond the SIM lab. I believe this will help standardize training."
Peter M. Marzano III, MD
Assistant Professor of Medicine
University of Central Florida College of Medicine
Diplomate, American Board of Internal Medicine
---
"As a trainer in laparoscopic and robotic surgery, I have found the Med World Live system an invaluable tool in my day to day work. It enables complex ideas and scenarios to be explained to students and colleagues with the ability to archive the teaching material for review as required. The broadcasting of live surgery adds a welcome dimension to sharing surgical experience over continents without the need for expensive set up costs. I believe we will all benefit from this technological leap in healthcare today."
Mr Ranjan Thilagarajah MS FRCS (Urol)
Consultant Urological Surgeon
Essex Urology Ltd
Springfield Hospital, UK
---
"Med World Live has developed a platform on which training protocols may be archived. This has great value for health systems who deal with personnel turnover on a regular basis. Having a singular site to post training material that is interactive and easy to update has great value for partner vendors as well. My guess is that in the years to come the Med World Live portal will be visited early and often by nurses and physicians in training programs around the globe!"
Todd Pedersen
Director Strategic Accounts
Sonosite, Inc.