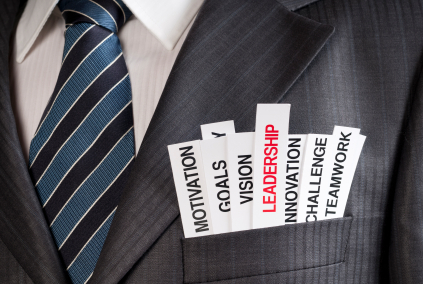 Jeff Monin
Founder, President and CEO

Jeff Monin founded Med World Live, Inc. in March, 2011. Mr. Monin is responsible for the overall growth and vision of the company. He has made several healthcare business relationships that will help grow the future customer base of Med World Live. Mr. Monin is active in the day to day internal business operations, technology product development and heads up our sales delivery. Mr. Monin also served as Director of Sales with Vendormate, Inc. since its inception in late 2004. Mr. Monin was initially active in finding the business verticals for Vendormate as he was pursuing Manufacturing, Retail and Banking verticals. Vendormate pin pointed a niche' in the healthcare space, mid 2006. The Vendormate software manages the screening and credentialing of vendor entities and their representatives who do business with Health Systems across the USA. Mr. Monin was instrumental in the company being ranked as the #1 privately held software company in the USA and ranked #25 overall, Inc Magazines Top 500 in 2010. Vendormate now works with close to 2,000 hospitals in the USA. Prior to Vendormate, he served as owner and President of The Monin Agency, Inc., an independent insurance agency, founded by his father, James F. Monin, in 1980. The agency consistently received annual awards for sales and superior service. Mr. Monin's education includes Louisburg College and North Carolina State University.

TOP OF PAGE
---
Tim Kirol
Vice President, Information Technology

Tim Kirol has spent the last 30+ years in the information technology arena at large financial, insurance and consulting firms and has gained experience and expertise in the full information technology space including system level programming, access management, LAN/WAN design and implementation, disaster/technical recovery, information security, information and risk audit and control and information technology regulatory compliance. Tim has degrees in Business Information Systems and Computer Information Systems from Robert Morris College and Penn State University respectively. He holds numerous technical certifications as well as audit, information security and risk management certifications. Tim's career includes positions at Bank of New York Mellon, Wells Fargo, Bank of America, Compass Group USA, Royal & Sun Alliance, TIAA CREF, and several independent consulting firms providing IT design, support and implementation services. He was named Vice President of Information Technology for Med World Live and oversees all aspects of enterprise technology.

TOP OF PAGE
---
Anne Smith
Vice President, Operations & Account Management

Anne Smith worked in Corporate Retail for 8 years in the buying and merchandising departments for large retailers including brick & mortar stores as well as E-Commerce. She built and maintained good working relationships with vendors to maximize sales and profitability. Her prior experience includes positions with Belk, Sperry Top-Sider, Cato Corporation, and AtoZ Companies. Anne was named Vice President of Operations and Account Management at Med World Live and oversees all customer accounts and general operations. Her team works with our customers to create a unique video library specific to their sales, training and education needs. Anne's team provides a turnkey solution from scheduling and managing the video shoots to editing and preparing the video portals for launch. Anne graduated from The University of North Carolina at Chapel Hill in 2005 with a degree in Psychology.

TOP OF PAGE
---
Jared Weinman
Director, Video & Streaming infrastructure

Jared started working in the cyber world about a decade ago with a degree in IT/Business Management from Utah Valley University. Since then he has gained experience and expertise in all areas of IT, project, product, and operations management holding Director and Officer positions. He has cultivated projects entailing the development of Rich Internet Applications (RIA), adaptive streaming delivery, data migration, search engine optimization, and server hardware configuration and integration. He was named Director of Video and Streaming infrastructure for Med World Live and oversees all their production and streaming capabilities.
---
Celia Dudley
Vice President, Sales & Marketing

Celia joined the Med World Live team in February, 2017 with a focus on marketing & operations/account management. Celia is a strong operations professional with a demonstrated history of improving productivity by implementing effective processes and strategies. Her prior experience includes positions with BSN Medical, River Rock Capital Partners and DecisionPathHR. Celia brings her experience to her role as Med World Live's Director of Marketing & Operations and works closely with operations and account management to support our partners, customers and general operations. Celia will also lead the Med World Live's corporate marketing initiatives. Celia has a Bachelor of Arts in Psychology from University of New Hampshire.
---
Claire James
Director, Video Editing

Claire James has worked in the IT and logistics industries for the past four years after graduating from the University of Pittsburgh in 2010. Since entering the corporate world, she has gained knowledge in IT implementation, video editing, and software development with an eye for training uses. Claire started her career with Med World Live in September of 2014 as an Operations Account Manager to help clients build their online portals and edit videos to maximize their educational impact. Claire also works to improve the current software and create marketing materials for Med World Live. Claire was named Director, Video Editing in May of 2017.