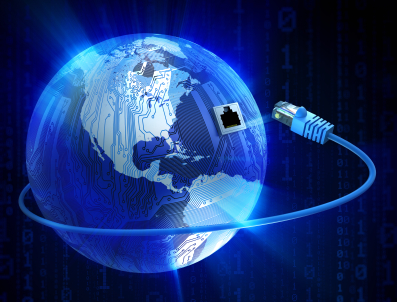 The Med World Live secure portal technology supports the viewing of live, pre-recorded or live proctoring video content and is easily accessible via the Internet or our mobile application for iOS/Android tablets and phones, available in the Apple App Store and Google Play Store. Our application allows users to download approved videos locally (hard-set) to their tablets and phones. Hard-sets allow customers to receive smooth streaming and access to all pertinent information locally on their device without the need of Wi-Fi or cellular internet connectivity. This is extremely beneficial when users have limited access to the internet in venues such as: hospitals, tradeshows, conferences, hotels, airplanes, etc.

Med World Live Application:
Application Notes:
A cross-browser, cross-platform technology providing a rich graphical, video and audio user experience.
Migrated from a Microsoft Silverlight architecture to an open HTML5 architecture in July of 2015.
HTML5 is a core technology markup language of the Internet used for structuring and presenting content for the World Wide Web.
HTML Version 5 is the latest generation of HTML.
HTML5 provides a comprehensive development platform for Web pages that eliminates the need to install third-party browser plug-ins such as Java, Flash and Microsoft Silverlight.
HTML5 supports 2D graphics, document editing, drag and drop, browser history management, audio and video playback and local file storage.
After 10 years of development, the W3C made HTML5 a formal standard in 2014.
Many features of HTML5 have been built with the consideration of being able to run on low-powered devices such as smartphones and tablets.
Note: Due to browser implementations of HTML5, Med World Live has built free customized mobile applications for smartphones and tablets.
Please see our support pages for smartphone and tablet information.
Internet Connectivity Requirements
2mb is about the minimum bandwidth requirement needed to stream a good quality single video feed (e.g. typical non-high definition YouTube video).
Netflix, HBO and Amazon Prime Instand Video recommend 3-5mb for a single high definition video feed.
Med World Live films all videos in high definition.
The Med World Live Portal streams 4 video feeds simultaneously, so at a minimum, you need to have a 12-20mb internet connection depending on the video.
We recommend a 25+mb internet connection to fully experience our video application.
Test your internet connectivity for HTML5 video download speed here.
Simply click on "Start Test..." near the lower left corner of your screen.
Browser Support
See how well your browser supports HTML5 click here.
How well other desktop browsers support HTML5 click here

.

How well other tablet browsers support HTML5 click here

.

How well other mobile browsers support HTML5 click here

.
Browser Recommendations
There are differences in browser implementation, functionality and performance from platform to platform; your operating system, browser, memory, processor and hardware versions can all have an impact on your video streaming experience. Google Chrome on a PC may be different than Google Chrome on a Mac. As a result of the diverse interactions between the browser, operating system, and platform, a few possible solutions may need to be tested before success. If you encounter video loading and playing issues as well as immediate angle sync/playback issues, tap the rewind button to stop and re-sync the video feed(s).
Also, try switching between Google Chrome, Firefox and Microsoft Edge. We ask that you send an email to support@medworldlive.com with information regarding any operational anomalies you encounter as you enjoy your videos. Below is our current list of findings to date:
PC/Windows Based Systems
Chrome
Firefox
Microsoft Edge
Mac/OS X Based Systems
Mavericks - Firefox
Yosemite - Chrome
El Capitan - Chrome
Sierra - Chrome
Not Supported