Staff Preparedness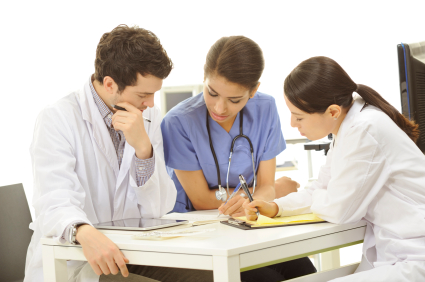 Hospitals utilize the Med World Live multi-camera angle video technology to better educate and prepare physicians, nurses, surgical technicians and staff members prior to entering a stressful environment on the floor. Med World Live's portal technology utilizes up to four camera angles streaming simultaneously as one angle may not capture multiple perspectives of a training environment. The videos and related educational materials are housed within the customized interactive portal and available for review at any time, allowing for repetitive learning. Repetitive video training through our portal technology improves quality of patient outcomes, reduces overall litigation and increases reimbursements for the Health System. Archived video content consists of, but is not limited to surgical and sterile techniques and instruction on product use.
Onboarding of New Hires and Continuing Education:
Reduce Health System costs for training and travel
Standardize training across all hospital departments
Disaster recovery and awareness
Employee Orientation
Quality patient controls
---

Simulation Centers
Simulation Technology provides the opportunity for healthcare professionals to practice real-life scenarios on mannequin simulators. Hands-on training prepares students and hospital staff by sharpening their skills and techniques, promoting better quality care for patients. Simulating realistic conditions improves collaboration, teamwork and familiarity with crisis management. The Med World Live multi-camera angle technology captures simulation scenarios allowing users to prepare prior to their simulation training as well as review afterwards.

Analytics:

Med World Live offers analytics allowing hospitals to monitor surgical technicians, nurses, physicians and staff's viewing activity. Administrators are able to track who visited the portal and what videos they watched.

The Med World Live portal technology seamlessly links to any Learning Management System or outside web platform, providing a smooth transition between educational and visual learning experiences.
Customers with existing video content can house and view all materials through Med World Live's interactive portal.