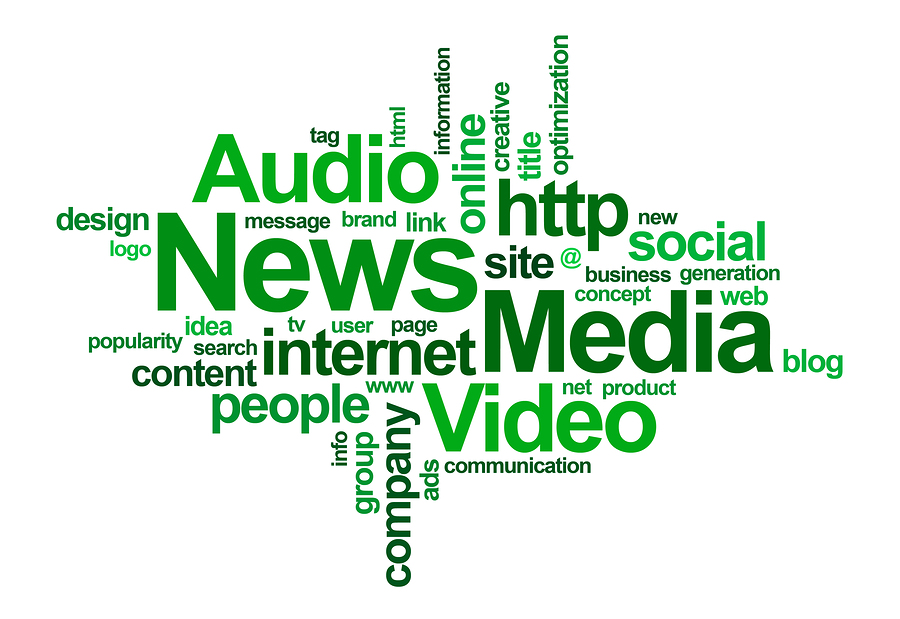 Dec 12th, 2013
Med World Live, Inc. has formalized a partnership with HealthStream (Nashville, TN) to develop training courses for HealthStream's Learning Center™ (HLC). This partnership will allow hospitals and medical device companies to enhance their current training curriculum's by adding video through Med World Live's multi angle interactive video platform. HLC is the most widely adopted learning management system in the U.S. among health care organizations with over 130 million online course completions. HealthStream has partnered with leading associations, publishers, and vendors to create a library of more than 6,000 courses. Med World Live's interactive video portal technology uses multiple camera angles allowing the viewer to choose and control their own viewing experience, which greatly increases learning and retention. The platform allows viewers to learn remotely and repetitively reducing the cost of travel and on-site training.

Nov 18th, 2013
Med World Live is pleased to announce a new partnership with Medical Distribution Solutions, Inc. (MDSI). MDSI is the market leader in the delivery of information and education solutions to the medical and dental distribution channels. Med World Live offers an innovative video technology using multi-camera views which reduces travel and overall training costs for medical device companies. MDSI customers will now have the ability to provide customized videos of their in-service protocols or product demos to the end users . The interactive videos combined with the MDSI customized training curriculum creates an exciting all-in-one virtual learning experience new to the industry.

Nov 11th, 2013
Med World Live is pleased to announce a new partnership with Sysco Foods (SYY) based in Houston, TX. Sysco has sales and service relationships with approximately 425,000 customers and remains committed to helping them succeed in the foodservice industry and satisfy consumers' appetites. Med World Live looks forward to building a strong relationship with Sysco built on video and culinary expertise.

Oct 26th, 2013
Med World Live announces new business verticals and company website. Med World Live has been providing the medical community with an innovative video solution to standardize teaching and training. We are now expanding into Corporate Health Wellness and Hospital Nutritional Services.

Corporate Health Wellness: The overwhelming rise in obesity, diabetes and heart disease are affecting companies now more than ever. The Med World Live portal provides a vehicle to treat and prevent these diet-related conditions. We offer a series of cooking/health improvement videos specific to heart disease, diabetes, obesity, etc. to help educate employees and their families on preparing healthy meals and promote overall health wellness resulting in: Reduced health insurance premiums, Decreased sick leave, Monitor employee progress through analytics, Improved overall employee productivity. Alongside our healthy step-by-step cooking and instructional videos we offer supporting nutritional documentation including recipes and grocery lists with direct links to their online ordering sites. Our technology is user-friendly, interactive and allows families to have everything they need at their fingertips. Each portal is branded and customized for our customers offering marketing and sponsorship opportunities.

Hospital Nutritional Services: Diet is an important aspect of patient recovery and future health wellness. During a hospital stay, patients' specific dietary needs are met. After leaving the hospital, many patients struggle to maintain a healthy diet. Med World Live has the resources necessary to educate patients to eat properly as they recover, improving nutritional habits, and reducing hospital readmissions. Through Med World Live, a visual path is created to bridge the gap that occurs from post recovery and long-term wellness. The program consists of a series of interactive cooking videos containing chef-prepared recipes and food preparations with exact ingredient measurements for breakfast, lunch and dinner. Patients will log in and watch cooking videos specific to their diagnosis, such as cardiovascular disease, diabetes, obesity and pediatrics. The customer portal includes demonstrations on food preparation as well as grocery lists, recipes, and supplementary nutrition information. The benefits include: The ability to "standardize" a health and wellness program for patients, Reduce marketing costs by eliminating printed materials such as brochures, recipes, nutritional information, etc., Assure that patients follow a customized nutritional plan after leaving the hospital, Analytics measure patient Quality Care and provide evidence to insurance providers, Create revenue by providing a platform for sponsors to advertise and promote their company and products.
Jul 12th, 2013
Med World Live is excited to announce a new expanded partnership with Medtronic. This agreement now includes Restorative Therapies Group ( Surgical Technologies , Spine and Neuromodulation). Medtronic utilizes Med World Live's interactive, multi-camera angle video technology to train sales reps and proctor physicians globally. This platform allows their staff and physicians to learn remotely which significantly reduces overall training costs and unnecessary travel.

Mar 27th, 2013
Med World Live has formalized its partnership with Magnifi Group, Inc., the developer of Learn-Wise, an interactive eLearning platform. Learn-Wise currently works with over 40 medical device companies and over 6,000 users globally for its online learning management needs, including content management, compliance modules and custom content for companies educational needs. The partnership will allow mutual customers to utilize the Med World Live portal technology. Users can view interactive, multi-camera angle training videos and link within the portal to the Learn-Wise platform for training and testing. We strive to bridge the gap for our customer users to have a comprehensive/seamless learning experience.

Jan 21st, 2013
Med World Live has launched new enhancements to their portal technology with "split screen" capability. Groups or individuals watching training videos within the customer portal can view four sync'd camera angles and change their viewing experience. You can now control any of the four screens by click and dragging any two screens to the above larger screen to have side by side viewing. Viewing surgical procedures or medical device product demos allows you to concentrate on a surgeons hands for skills/techniques and patient monitors as visual aides as it pertains to assisting physicians, nurses and medical device reps for their learning needs.